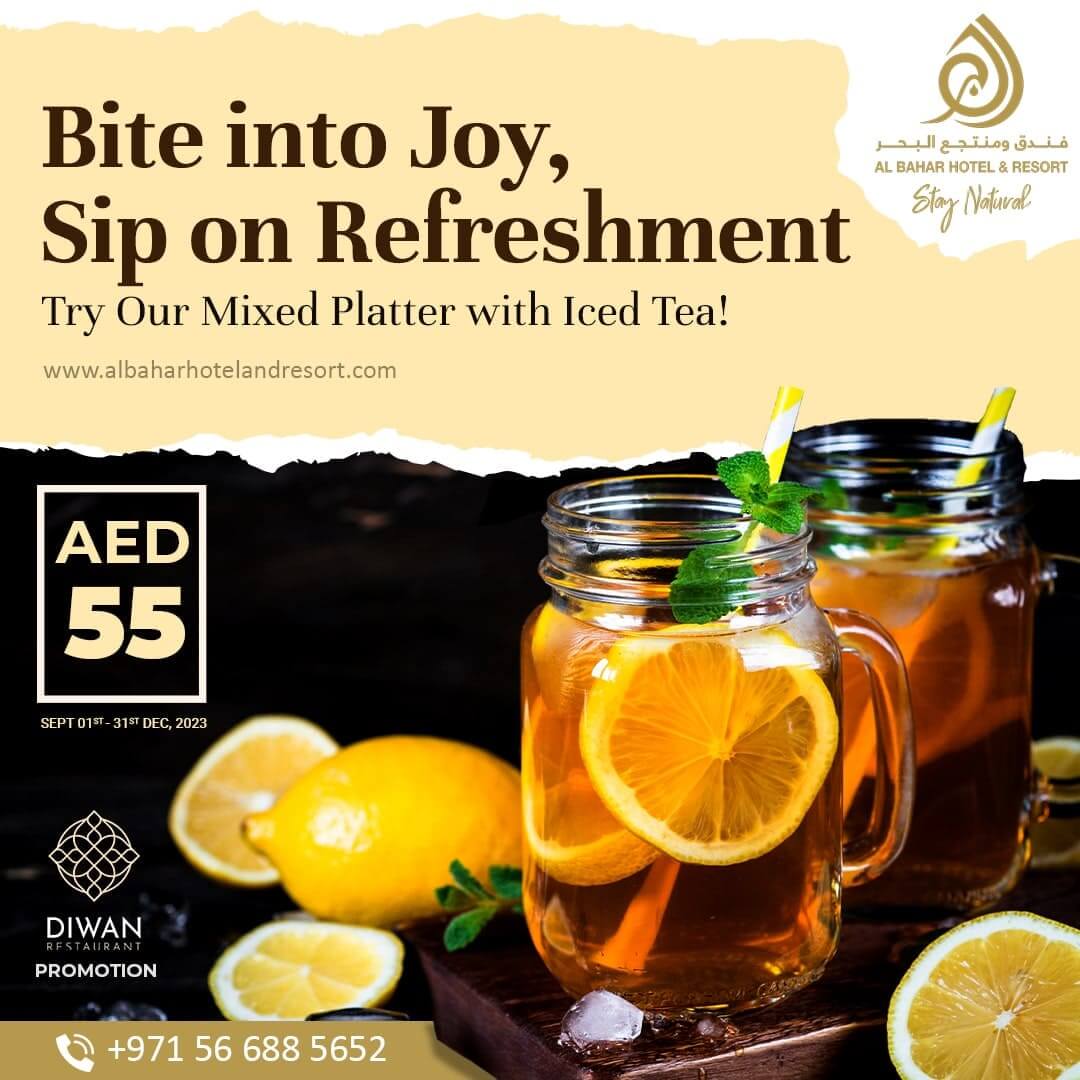 Bites Platter with Iced Tea
Come and savor our freshly prepared Bites Platter with Iced Tea at Diwan Restaurant located in Albahar Hotel & Resort Dubai. All our ingredients are hand-selected and guaranteed fresh, ensuring a unique and authentic dining experience.

Unwind and relax with our refreshing glass of iced tea. Our tea is brewed to perfection, with a unique blend of black tea and fresh herbs. It's the perfect thirst-quencher, complementing the bold flavors and aromas of our Bites Platter.

At Diwan Restaurant, we make sure that every dish, including our Bites Platter and Iced Tea, is prepared with pure love and craftsmanship. Come and enjoy our ultimate culinary experience. Book your table today and enjoy world-class dining at Albahar Hotel & Resort Dubai.